In 2012, the lovely Genevieve of Floss & Mischief published a beautiful pattern for CrossStitcher magazine, in issue 256 and as soon as I saw it I knew one of my best friends would absolutely die for it. She's crazy into bugs and anything creepy crawly!
So, I convinced her to have a go at stitching with a starter kit and she did great:
Isn't it cute? Spurred on, she bought all the fabric and thread:
Aaaaand it all sat in a drawer for over a year...and when it came time for me to move house to change jobs, I had to spend some time at home beforehand and to dampen my boredom; I finally stitched this up for her.
I really enjoyed doing this pattern and the symmetry of it it was perfect. Crossstitcher standardise all of the patterns they publish into a specific simplified format for their readers so it was well displayed, easily counted and the colour palete was great too.
I know that Floss and Mischief have done quite a few large patterns for CrossStitcher Magazine and they've all be really earthy nature orientated designs. She followed this Stag beetle pattern on with a series of bug, butterfly and moth patterns in her Etsy shop. Here's a few of my favourites! She sells them as both kits (£14.99) and patterns on their own (£4.99).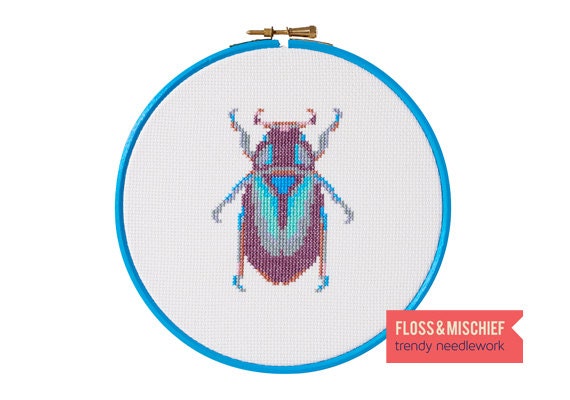 Purple Beetle Pattern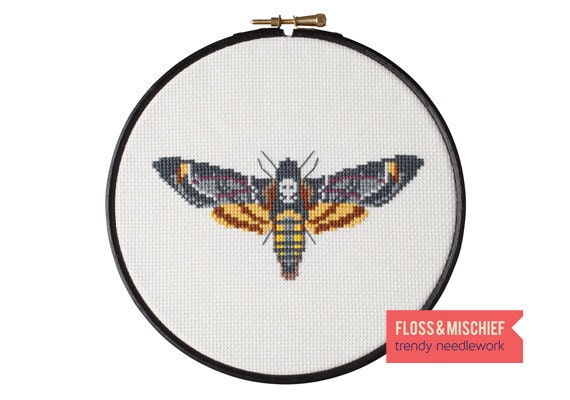 Yellow Moth Pattern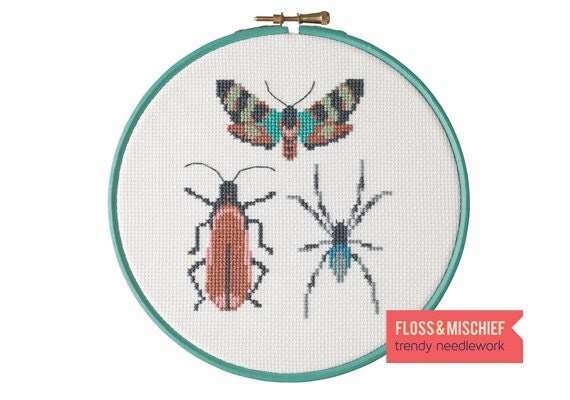 Wine Bug Trio
Her patterns are fab and the yellow moth pattern is certainly on my to-do list! What do you think of all these creepy crawly cross stitches? Don't forget to check out her Etsy shop here.
Meanwhile, the lovely friend who I stitched this for turned 30 at the beginning of August and to celebrate we took a trip to the Ritz for high tea. I planned it to be a surprise and invited her mum to come along too in secret. It was a glorious day and the food was to die for!
Gratuitious photos of the day:
Happy Birthday Mell! I love you! <3
Happy Stitching everyone. ^_^