I've been an avid follower of the lovely Rebecca's work from Hugs are Fun!
She's a wonderful blogger herself and she's recently been working on the most incredible quilting project involving hundreds of hexagons, or as they are more commonly known "hexies" - this is getting my fingers itching big time to have a go at hexies and quilting...but I want to perfect crochet somewhat first. *sits on hands*
Look at how bloody pretty they are!!!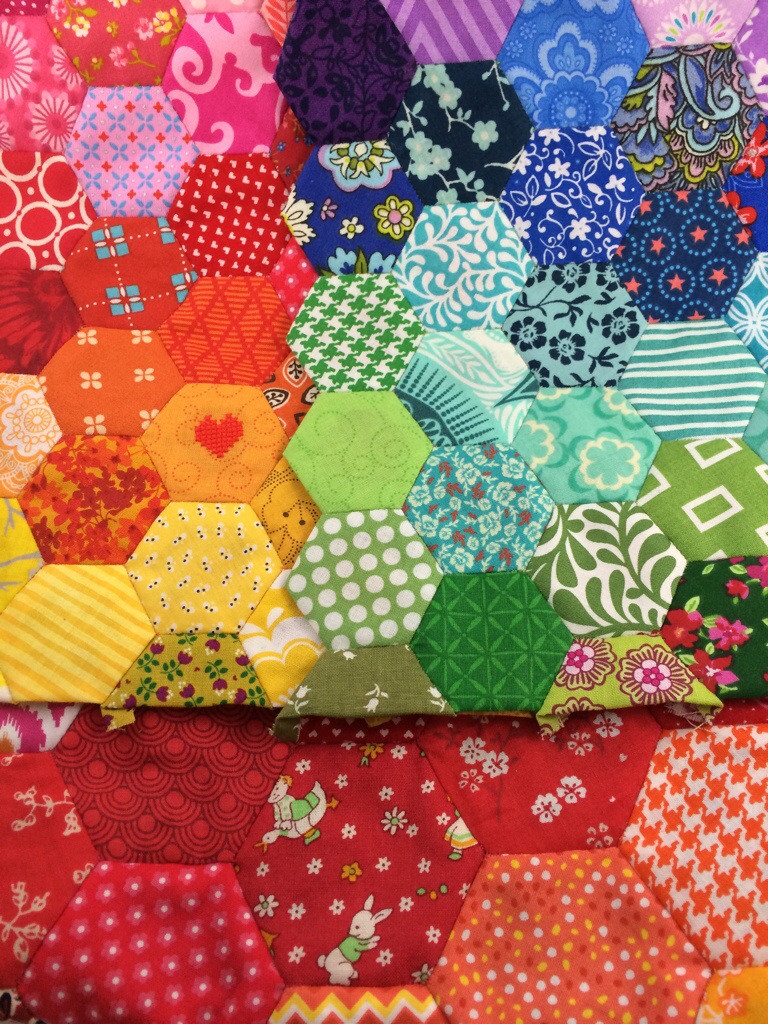 Also, she did this great colour wheel project made entirely of french knots (I have no idea how they work!), and it's incredible!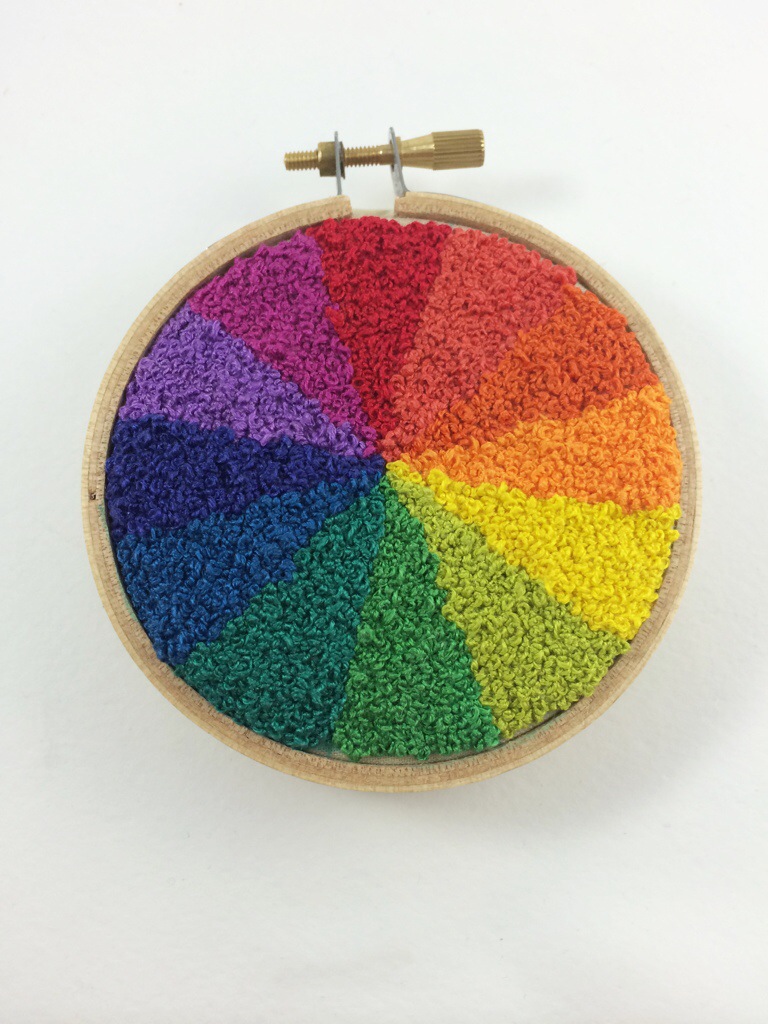 And she does free cross stitch patterns on her blog like this super cute cat doughnut!!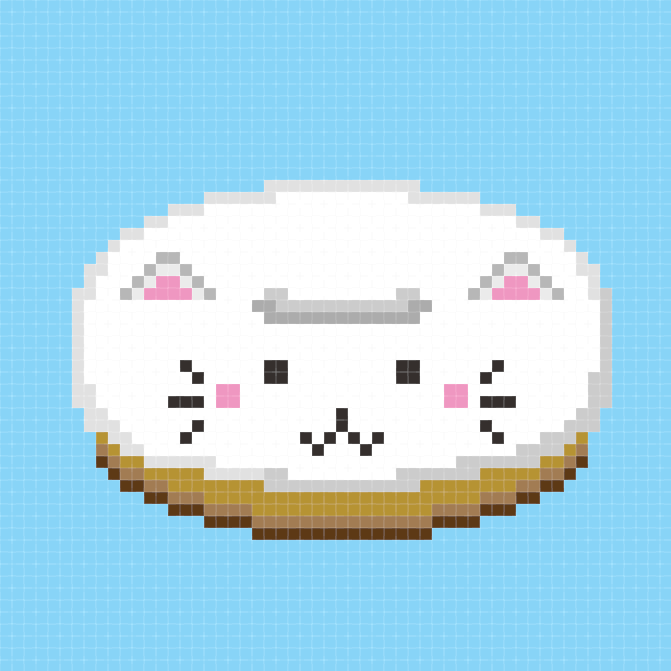 Her work is pretty amazing and she's a crafter who can turn her hand to pretty much anything, even illustration! Her Etsy store is absolutely full of great funky and colourful patterns! Check it out here. Luckily for me, we've connected through Instagram and is one of my favourite people to interact with.
I first discovered her pattern through Google images, and at the time she wasn't selling her patterns and only the finished product. But, I persisted with mailing her through Etsy to sell me the pattern and after a while she relented (Sorry Rebecca!). My mum always told me "Shy bairns get nout" or in English for all the southerners at the back, if you don't ask, you don't get.
Anywho, I managed to get the Kitchen Aid pattern and decided to do one for my kitchen. I'm obsessed with Kitchen Aids, and I did this pattern in lieu of ever being able to afford a real one.
Day 1 - The outline was complete.
Day 3 - The arduous task of filling in the colour!
I really loved doing this pattern and it looks fab in a little frame in my home. It's one of the few cross stitches I've done and kept for myself. The pattern itself was really simple, it was kept to 4 colours (of which I didn't use a load of DMC thread, I actually used some cheaper colours I had left over in my thread stash...*yes, I have a thread stash*) and was on a single page PDF which I read through my iPad. It cost me a princely sum of £3.01! and you can get the pattern here.
Rebecca is certainly one of my favourite craft bloggers and I'm excited to see her up and coming work. Being a mum to two lovely little girls and maintaining such an active blog and online presence is a feat in itself! :-) Don't forget to check her our at Hugs are Fun!
Maybe one day, I'll get a real Kitchen Aid! *dreams big*